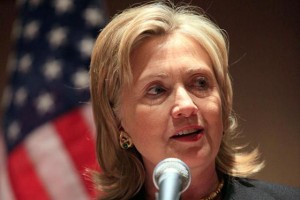 Uashington, 26 november 2011, NOA - Secretary of State Hillary Rodham Clinton congratulates National Day.
"On behalf of President Obama and the people of the United States, I am delighted to congratulate the people of Albania as you celebrate your Independence Day this November 28. Our two countries share a long history of friendship and cooperation. Today, we are strengthening this partnership as we work side by side in NATO and encourage stability in the region and around the world" said Clinton
It added that "We continue to support Albania's integration into the European Union and we encourage Albania's political leadership to work together to ensure their country moves forward".
In the message of Ms. Klionton no signals were absent and the political class. "The Albanian people want a transparent government, accountable leadership, and strong democratic institutions that will help build a prosperous and secure future. The United States will continue to stand firmly with the people of Albania as we work together to achieve these goals", said Clinton.
"As you celebrate this special day, know that the United States is a partner and friend. I wish all the people of Albania the very best and look forward to deepening our partnership in the years to come", ende the statement of Secretary of State Hillary Rodham Clinton.
a.k/NOA